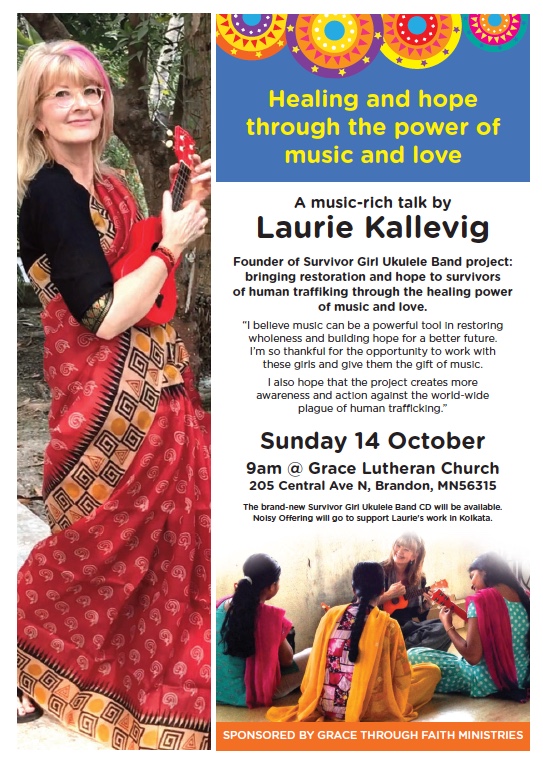 unique opportunity to hear about survivor girl ukulele band project, in brandon minnesota.
please join us at 9:00 am at grace lutheran church, 205 n central ave, brandon mn, 56315, where i will sing some songs from our recently released cd, "survivor girl ukulele band — volume one" and talk about how i came to start this project and about my work in kolkata inside a shelter home for rescued girls.
other presentations will be about local and usa based trafficking.
this event is sponsored by grace through faith ministries in brandon minnesota.